Technical & Business Education created for stylists who are ready to work less, master their craft and thrive behind the chair
BEFORE WE START OUR SPIEL,
You need to see something....
YOU CAUGHT THAT LAST ONE, RIGHT?
Whether you're seeking to niche down your technical skills or gain valuable insights into the business side of the industry, our

educators

have you covered
THERE ARE SOME BIG GAPS IN THE EDUCATION THAT IS AVAILABLE TO US...
Have you ever felt this...
You want to learn techniques that will save you time and get better results but also what to do when a client comes back for a touchup
You're at a point in your career where you're ready to achieve financial success without compromising your life, family, and mental health
You would love to expand your services but are a little intimidated by the time and money investment that comes with learning new skills
I loved this so much!
My favorite part is seeing new and different techniques that can offer a better result and a more efficient way of getting there. I shy away from classes that are too expensive personally. I want to take them but they're so expensive that I can't make it happen. So the fact that this is affordable…I was absolutely thrilled!
– BRITTANY P.
hey there, friend!
I'm Kristen!
THE STYLIST GROWTH COACH & LUMIERE U FOUNDER
Let me share a heartfelt story with you, one that I believe will resonate deeply.
In 2015, I was filled with anticipation and enthusiasm as the independent educator movement took off. Like you, I couldn't wait to learn those mesmerizing techniques showcased by my favorite hair influencers.
But here's what I discovered along the way: Having exceptional skills doesn't automatically translate into being an effective teacher.
Those classes I attended promised amazing results, but they often left me feeling frustrated and disheartened. Hours spent meticulously applying techniques, only to be met with disappointment at the end.
I know you've been there too, and it's a journey we share. But let me tell you, this is not where our stories end. There's a brighter path ahead, and I'm here to guide you towards it.
Sound like something you're down with?
As an everyday stylist, I knew firsthand the feeling of investing in myself only to be left with a sense of disappointment and wasted resources. The cost of education in our industry can be daunting, with single classes demanding hundreds of your hard-earned dollars.
But in 2016, I made a decision that changed everything. I chose to defy convention and approach education from a different angle. For me, great education wasn't just about acquiring knowledge; it was about learning how to work smarter, achieve more by doing less, and ultimately, creating a life that truly fulfills you.
This became my guiding principle: If education doesn't align with these transformative goals, it simply isn't worth your investment. You deserve education that empowers you to thrive, regardless of your financial circumstances.
Together, let's break down the barriers that restrict access to exceptional education. It's time to empower every stylist, because we all deserve the opportunity to learn, grow, and live our best lives. Believe me, the journey ahead is nothing short of extraordinary. 🌟✨💪
You are limitless, let's show you how...
You may have seen me in:
OUR EDUCATORS WERE ONCE WHERE YOU ARE RIGHT NOW
What if we told you that you can...
HERE'S HOW YOU GET THERE...
Lumiere University
Technical & Business Classes that will help you harmonize work with life while getting better results behind the chair and achieving financial success while working less
Master realistic techniques effortlessly

Simplify retouch services, achieving stunning results

Access diverse classes at an affordable price

Focus on your specific needs and challenges

Elevate your income, exceed client expectations

Harmonize work & life while achieving financial success
The service only took me 2 hours!
Internal Diamond Balayage - a new technique I learned from Kristen Lumiere this week! I'm obsessed! This service only took me 2 hours! That's incredibly fast!! Excited to use this in my upcoming services.
– SIENNA JB.
Here's how our program breaks down...
Color
Save time on your color services while getting Instagram worthy results you and your clients will love
Techniques range from Color Correction, Foilyage, Balayage, Color Melting, Grey Coverage, Toning, Formulation, Color and Placement Theory
Taught on real clients with real color history

Learn transformational services and also what to do when those

clients come back for a touchup

Request classes tailored to your needs
Photography
Discover the power of elevating your Visual Value and attracting a flood of new clients through the art of photography.
Unlock the secrets to stunning visuals that captivate and convert
How to position your clients to get the best pictures
Signature holds & poses that will make you stand out

Customize your education for maximum growth
Business
Build a thriving business that empowers you to reach your ultimate professional, financial, and life aspirations.
Marketing to attract your dream clients
Tax classes to destress tax season
Pricing so you can learn how to charge your worth

Expand your knowledge with relevant topics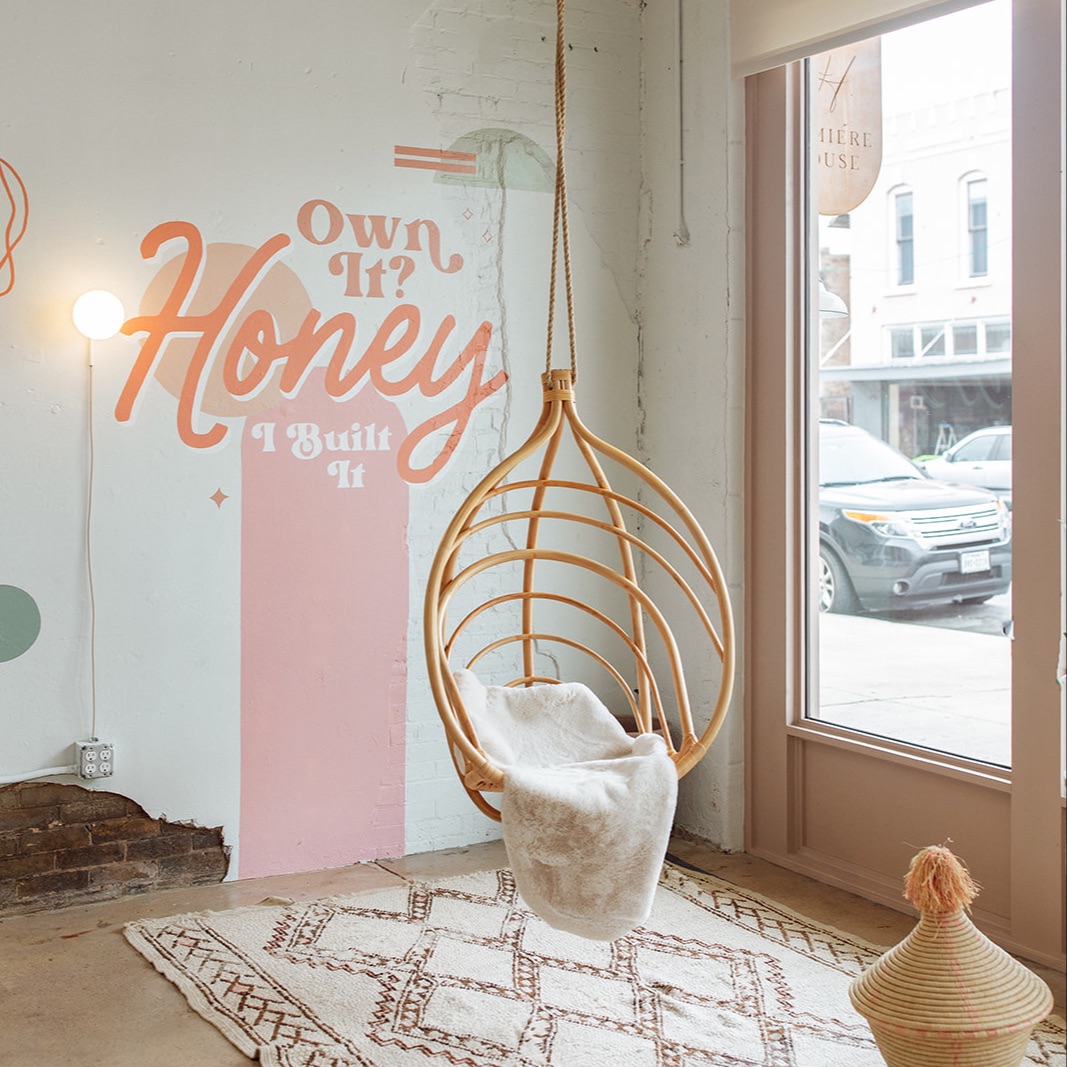 New Classes & Categories
Each month, based on student requests, we add new classes & categories that will level up your skill
We listen to student requests - New subjects added based on your needs
Master the art of Haircutting
Elevate your Styling skills
Dive into the world of Extensions for added versatility
Create breathtaking bridal hairstyles that make dreams come true
Ne echo chambers - Embrace diverse educators and perspectives
Enjoy unlimited views to refine your skills
BUT WAIT, THERE'S MORE...
Here's why you'll love us even more...
Live Classes From Your Educators On Trending Topics With Unlimited Replays
($1,000+ VALUE)
Pathways To Become A Lumiere University Educator & Student Mentor
(PRICELESS)
Referral Rewards: Free Memberships & Passive Income Opportunities
(FREE STARBUCKS FOR LIFE POTENTIAL)
READY TO LEARN TECHNIQUES PROVEN TO SAVE YOU TIME AND GET BETTER RESULTS?
Tap the button below to join Lumiere University
DOORS CLOSING SOON ⏳
7 Day 100% MONEY-BACK GUARANTEE
If you ever feel that Lumiere University isn't the perfect match for you, we want you to know that we understand and support your decision. We believe in investing your hard-earned money into the education that truly resonates with you. If we're not the right fit, we still love and appreciate you.
Simply reach out to us via email within the first 7 days, and we will gladly provide a refund with no questions asked. Your satisfaction and happiness are our top priorities.
After taking one of the photography classes, everything just clicked!
I have always struggled with getting great pictures of my clients hair and posting consistently on social media (because I always thought the pictures I did get sucked...). I've always loved the way Kristen takes her pictures so I decided to join Lumiere University. After taking one of the Photography classes, everything just clicked! Now I am getting more client requests and when I ask where they found me, they always say from Instagram! Winning!! Thank you so much, Kristen!
– AMANDA M.
Frequently Asked Questions
WHEN DO I GET ACCESS TO MY CLASSES AFTER I JOIN?
CAN I LEARN AT MY OWN PACE?
IF I CANCEL, DO I GET TO KEEP THE CLASSES?
CAN I JOIN IF I'M IN A DIFFERENT COUNTRY?
IF I NEED TO TAKE A BREAK, HOW DO I?
This is the sign you've been waiting for, calling you to embrace a life-changing opportunity.
We are here, fully committed, and dedicated to supporting you every step of the way. Together, we'll empower you to streamline your services, unlock your true potential, and achieve financial abundance without sacrificing your precious time.
Joining our thriving community of stylists who have experienced remarkable breakthroughs could be the missing piece to your own extraordinary success story.
If your heart is shouting "Yes!" with unwavering conviction, then don't hesitate any longer. Tap that button, and get ready to embark on a transformative journey that will redefine your career.
We can't wait to welcome you with open arms and witness the incredible growth and fulfillment that awaits you in our classes.
I'M READY! SIGN ME UP!